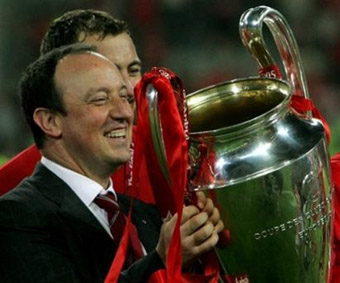 Rafa Benitez today celebrates 5 years in charge of Liverpool Football Club. I think many Reds fans will their own favourite moments during his time at the club. The incredible night in Istanbul, the FA cup win, or this seasons mauling of Real Madrid and Manchester United. All conjure a special image and I would just like to praise Rafa on reaching the anniversary and hope the best years are yet to come.
The
official site
has a great article on his time in charge and the
Times
has a full list of Rafa's transfers during the past five years. Both are well worth a read.