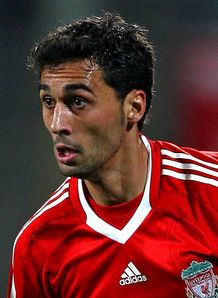 Madrid's sporting director, Miguel Pardeza, has recently been spending more time shooting his mouth off about Liverpool players then his own team has spoken about Liverpool full-back Alvaro Arbeloa, admitting a lack of progress in their chase for the player. Speaking to Spanish newspaper Publico he said:
"On Arbeloa, that is an option which - for the time being - has come to nothing," reports
Sky Sports
.
"Liverpool do not really have the desire to let him go, even though he has just a year left on his contract."
"But there is a month to go in the market and anything can change, and I would not deny that we would very much like to have Arbeloa."
Pardeza also dismissed claims that Rafa Benitez was being difficult when it came to negotiations with Real, reports the story.
"I do not see that at all, at least with me and Jorge [Valdano, Real director general] he is open and discusses things, I don't see that as a problem at all," he concluded.