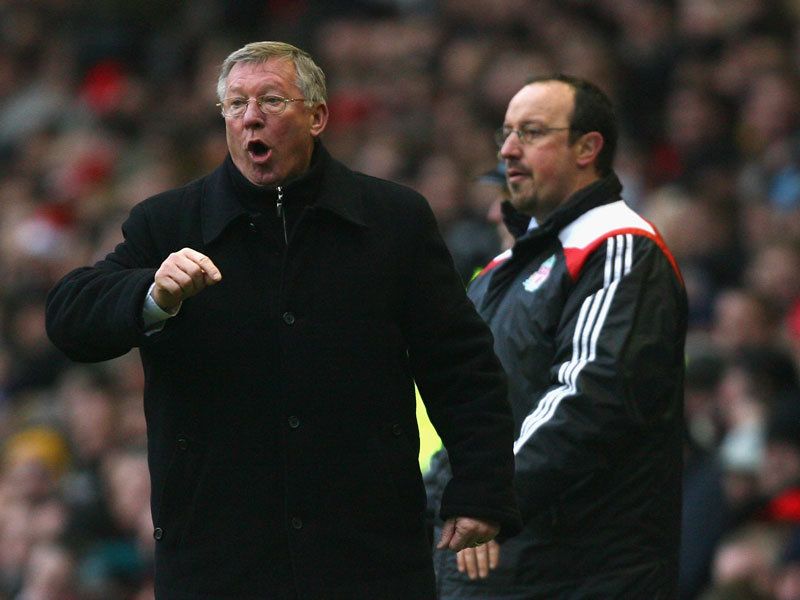 Alex Ferguson has re-opened his war of words with Liverpool football club. Clearly unable to put aside the hand gesture that Rafael Benitez gave in April following the four nil demolition of Sam Allardyce's Blackburn Rovers, the Manchester United manager has again spoken about the incident. In the aftermath of the innocuous hand gesture, Ferguson claimed Benitez was "arrogant" lacked "humility" showed "contempt" and that he was "beyond the pale". The Scottish manager who refused to accept The Reds clarification of the hand crossing has now caused outrage by stating Liverpool Football Club's explanation was "absolute bollocks."
Ferguson who maintains he does not have an unhealthy obsession with the Anfield club, also claims that Liverpool winning the European Cup five times doesn't concern him. Speaking in the
Observer
, the United manager did however admit he wanted to overtake The Reds in league titles, saying:
"There is a record there to be achieved, just as we have won the FA Cup more times than anyone else. But Liverpool winning the European Cup five times doesn't concern me. We have won it three times and had a chance of a fourth, but we will have another, you can be sure of that."
Perhapse revealing wishful thinking from the United manager, he said:
"You don't expect Liverpool or Chelsea to die"
Speaking about Benitez, he claims his innocents:
"I have never said a word about him."
"The only time I responded was when he made that gesture with Sam Allardyce"
Possibly sensing an Anfield conspiracy he added:
"There was no doubt he was doing that. Liverpool were too quick to come out and respond that he was signalling they should take a free-kick a different way. That was bollocks. Absolute bollocks."
The Scottish manager also recently attacked Liverpool over their treatment of Michael Owen claiming the Anfield club had "unfairly" put the then 18-year-old Owen under unnecessary "strain and intensity" by playing him in high profile matches at too early an age. The story which was reported by
LFC Alert
can be read
here
.
Get Daily Liverpool FC news at
http://www.lfcalert.com/