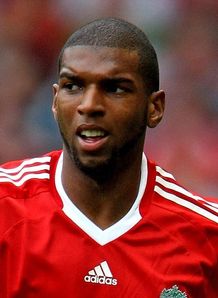 L
iverpool winger Ryan Babel is looking to return to Ajax on loan in the next transfer window. The Dutch international believes a lack of playing time with the Reds is damaging his World Cup chances next year, and insists promises made to him have been broken.
"There have been a lot of things promised, but they haven't been followed up,"
Babel
told Dutch newspaper
De Telegraaf

"I would get to play for more minutes and have more chances, but after the first defeat, I only lost my place."

Babel says a move in the summer wasn't an option, but believes the situation will be reviewed in January's transfer window.
"I think half a season at Ajax with a view to the World Cup wouldn't be a bad idea. I can add something to the Ajax squad.
"Loaning me out was not an option (in the summer). Now we have agreed to review the situation in January.
"I see the current situation as a signal that I really have to get playing."
'LFC Alert'
suggests playing with heart, conviction and giving 100% would boost Babel's chances of playing in the World Cup, not a change of location.