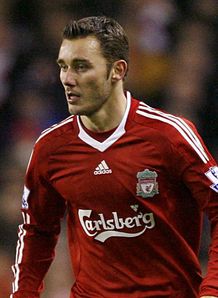 L
iverpool full-back Fabio Aurelio is set to make his return from injury this Saturday when the Reds take on Burnley at Anfield. The Brazilean who suffered a knee injury whilst playing with his children during the summer, has spent the last few weeks recovering from a cartilage operation. Aurelio aims to prove his fitness by playing in a practice match tomorrow.
"I am feeling good and working hard to try and get back into the squad for Saturday," said Aurelio in the
Independent
.
"The international break came at a good time for me because I have been able to work hard and not miss too many more games. I'm playing in a practice game on Thursday and I hope to prove my fitness and be involved against Burnley.
"I have been training for three weeks now and I can't wait to get back."
Aurelio added: "The injury could not have come at a worse time. I was with my brother-in-law and some friends playing football and joking around and suddenly I felt something strange in my knee.
"I called my old team Sao Paulo and they examined the knee and found there was a cartilage injury.
"I then phoned Liverpool and got permission to get the knee operated on. It was my holiday and I spent the rest of the time recovering.
"The good thing is it feels fine now, I am now back and hoping to help the team. I played in a practice game last week and I felt good."
Argentinian youngster Emiliano Insua has played in the position so far this season, and Aurelio knows he faces tough competition for a place in the team.
He said: "He is playing really well and he was also good last season so he has a lot of confidence.
"Seeing how well he is doing is not a surprise to me or my team-mates, working with him every day you can see he is a player with quality and can do a very good job for the team.
"We have three left-backs with Emiliano, myself and Andrea Dossena so we all have to keep working hard and make it a difficult decision for the manager."